Gymnasiemässan has chosen OVERBLIQ CMS as their new CMS platform. After comparison with other platforms, they concluded that OVERBLIQ was the best choice in terms of both function and price.
With OVERBLIQ, the fair gets an opportunity to manage both web and mobile app in a single information flow from the simple editor. The focus for the fair in 2023 is on the web channel with mobile-friendly web, while the mobile app is ready to be activated easily for the next season. Another important factor with OVERBLIQ valued by the fair is the strong rights management, where the fair can manage the entire information flow but assign the exhibitors, the various schools, the right to create and edit content for their own exhibitor pages in the user-friendly editor.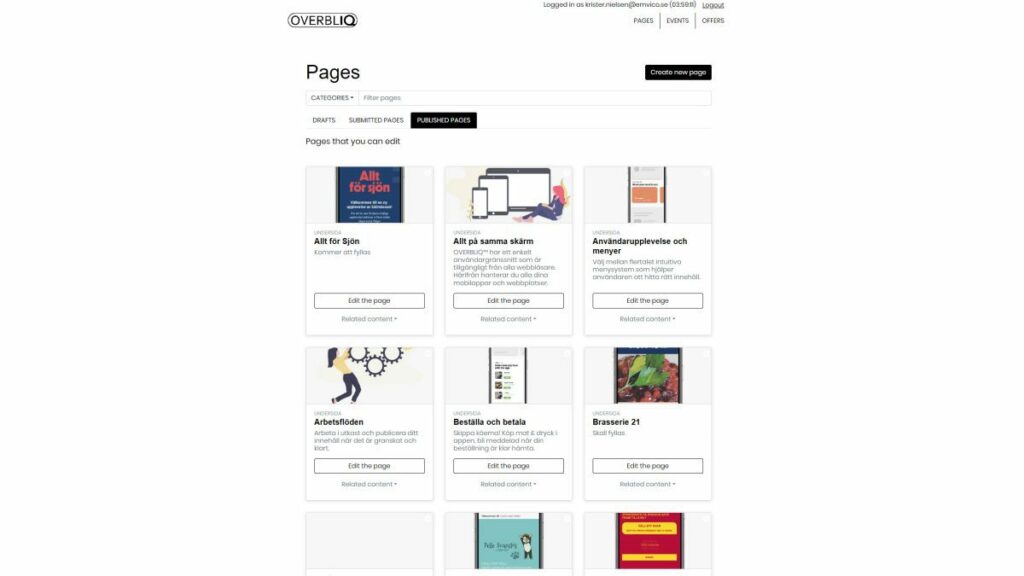 "This is a confirmation of how strong OVERBLIQ is as a multi-channel CMS. It takes a maximum of a week to get a fully functional web and mobile app with its own branding and be on track with a fully functional publishing flow. With some adaptations for the customers where we usually reuse or slightly adjust the component library we have, we become very competitive with OVERBLIQ and we see this project with Gymnasiemässan as part of our strategic investment in realizing OVERBLIQ's great potential." Fredrik Lundkvist, CEO Emvico and OQ Software.
Read more about OVERBLIQ at www.overbliq.com or contact us.
About Gymnasiemässan
Gymnasiemässan is Sweden's largest fair with 30,000 students and 170 exhibitors. It has been held at Stockholmsmässan in Älvsjö since 1992. The 2023 Gymnasiemässan will be held November 21-23 at the Stockholm Fair in Älvsjö, according to the times below:

21/11 08:30-16:30
22/11 08:30-20:00 (with parents' evening)
23/11 08:30-16:30